Vovô Bebê — Briga de Família
album packaging + film photography
"Briga de Família"—portuguese for "family scuffle"—is the third album released by prolific brazilian musician Pedro Dias Carneiro, aka Vovô Bebê ("Baby Grandpa"). The design stems from the collage on the cover, by artist Ana Barbosa, with its torn up juxtapositions reverberating to the back cover and throughout the packaging.
To further explore the concept of the album, I set up a photo shoot with Pedro and his big band. We depicted himself as the grandfather, and his fellow band members as his sons and daughters, brothers and sisters, children and pets. The idea was to capture the atmosphere of classic family gatherings: sometimes peaceful, sometimes savage.
︎ February 2020


design

Daniel Rocha


photography

Daniel Rocha


album cover

Ana Barbosa



fonts in use

Obviously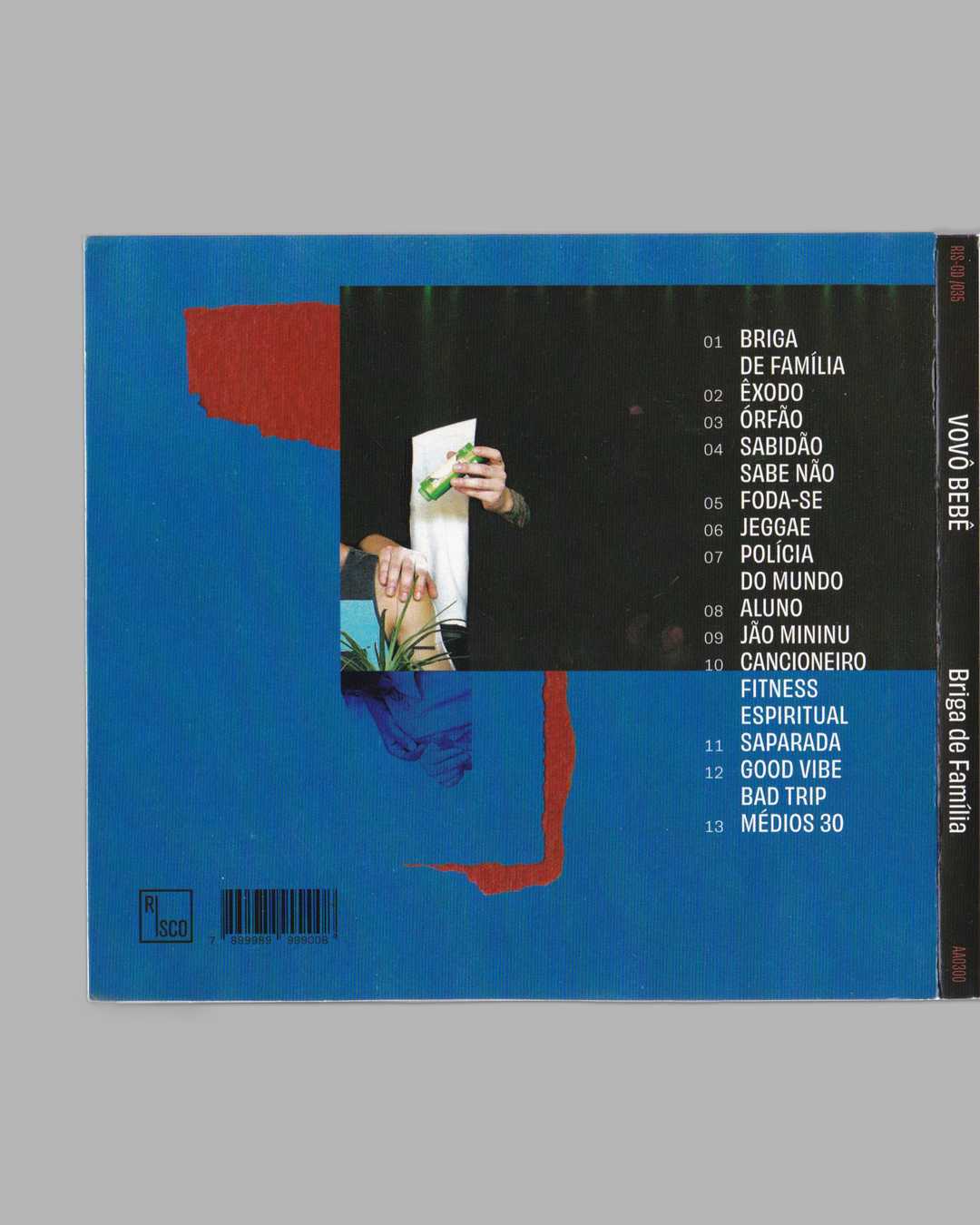 The photos were torn apart and recombined, clashing the family members against eachother and thus remixing the family tree. Following the covers' rusty vintage vibe, I also created artificialy painted portraits, in reference to a very common practice in Brazil before colored photography was widely available. The portraits were used in the album release campaign on social media.